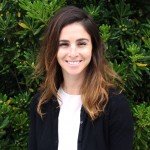 I am a licensed clinical social worker (#73689) and I specialize in working with adults with substance use disorders and co-occurring mental health disorders. I use a collaborative approach alongside evidence-based therapies, including motivational interviewing and cognitive behavioral therapy, to support individuals in identifying and building steps towards creating meaningful change in their lives.
My experience in the field of mental health began in research and education of evidence-based treatment for post-traumatic stress disorder working for the Department of Veterans Affairs. Through this position, I witnessed the life-changing impact of psychotherapy and was inspired to learn more about how I could support–and facilitate–individuals seeking to improve their lives. This led me back to my alma mater, UC-Berkeley, where I earned a Master's in Social Work with a concentration in community mental health.
Since then, I have worked in a variety of settings including residential treatment centers, intensive outpatient programs, and general outpatient clinics, where I provided individual, group and family treatment. I received specialized training in CBT for psychosis and bipolar disorder and have worked with many young adults on these issues. I also have experience treating trauma and anxiety disorders, as well as supporting those undergoing significant life changes and transitions.
My passion for this work has grown over the years as I've continued to witness to the power of human resiliency and change. I am excited to be working as a part of the Gateway Team and hope you will contact me with any questions about how we might be of help to you. If I am not in the office, you might find me hiking with my dog Rufus, rock climbing, or trying out a new restaurant in the city.