Licensed Marriage and Family Therapist (LMFT) Position Available
Job Posted: October 10, 2018
Job Location: San Francisco/ Hayes Valley Office
Job Title: Licensed Marriage and Family Therapist (LMFT)
Gateway Psychiatric Services (GPS) is a private, interdisciplinary, outpatient mental health clinic. We strive to provide exceptional care to those diagnosed with Bipolar Disorder and Major Depressive Disorder as well as other mood, anxiety, and co-occurring disorders. GPS providers employ cutting-edge and evidence-based treatments and place great emphasis on our relationships with our patients. We hope you will review our website to learn more about our treatment philosophy, our services, and our clinical team: www.gatewaypsychiatric.com.
We are hiring a Licensed Marriage and Family Therapist to join our team! This position will primarily focus on conducting psychiatric assessments, implementation of evidenced based treatments, and conducting case management. Applicants who are excited to work as part of multidisciplinary team and who have experience working with mood disorders and implementing MI, DBT, ACT and CBASP treatment approaches are highly encouraged to apply.
Job Type:  Full time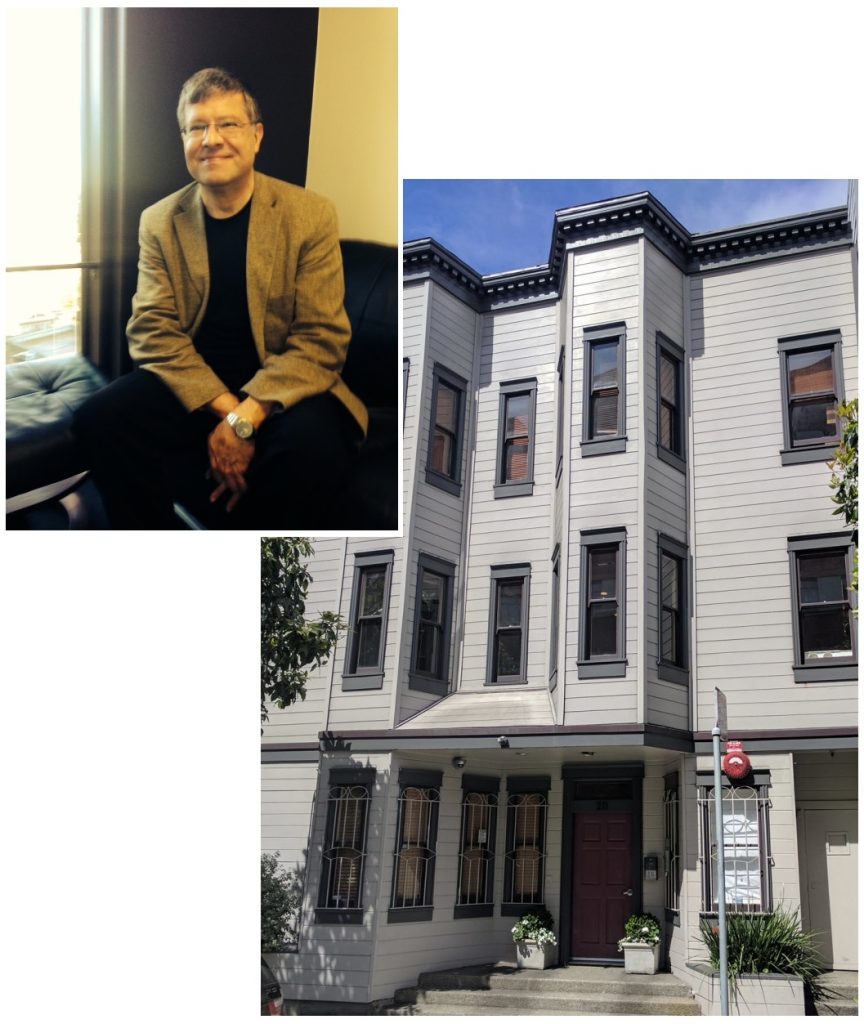 Required education:  Master's
Required license or certification:  LMFT
Benefits of Working at Gateway:
Competitive Salary
Medical, Dental, and Disability Insurance
2 Weeks of Paid Vacation per Year
Paid Sick Leave
Paid Holidays
401(k) Retirement Account
Retention bonus
Reimbursement for trainings
Qualifications:
Completed a Master's Degree in social work and holds a current CA license. Entry level clinicians encouraged to apply.
Experience in the field of psychiatric, substance abuse, and/or community mental health services.
Clinical experience and comfort with providing evaluation, treatment planning and implementation, and monitoring for those with substance abuse and/or co-morbid conditions.
Proficient in DSM-V evaluation and diagnostics, case management, psychoeducation, and psychotherapy (e.g., Motivational Enhancement Therapy, Cognitive Behavioral Therapy, Acceptance and Commitment Therapy, Dialectical Behavior Therapy, Cognitive Behavioral Analysis System of Psychotherapy).
A highly desirable candidate has significant experience using motivational enhancement with patients with substance use and mental health disorders to facilitate engagement in treatment.
Self-motivated and can work independently, while also being a flexible, collaborative, and committed member of our larger integrative treatment team.

Licensed Marriage and Family Therapist Job Description Details:
40 hours per week, salaried position (comparable to salary at UCSF or similar setting).
Provide comprehensive outpatient psychiatric evaluations, psycho-education, psychotherapy, and care coordination for individuals with a mood, anxiety, or co-occurring disorder/s.
Monitor progress based on treatment goals, including verification of substance abuse treatment letters and, as necessary, administering urine toxicology screens.
Research and coordination of care with high levels of care.
Identify and refer patient and/or families to community support groups to supplement treatment as needed.
Participate in weekly consultation with Peter Forster, MD and monthly GPS Clinical Team Meetings.
May occasionally provide direct service to our patients in other settings, such as outpatient clinics that provide alternative, collaborative care, or possibly in their home or an inpatient hospital setting.
Assist in research and quality improvement projects as requested.
If you are interested in this position please send your resume and cover letter to Gina Gregory at ggregory@gatewaypsychiatric.com, or click here: