Events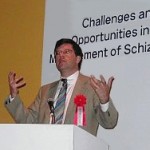 Gateway Psychiatric Services has a proven track record of developing and implementing mental health conferences, grand rounds lectures, and primary care psychiatry symposia, and offers full-service planning, organization, and implementation for each event.
Details of the kind of events we have organized are given below under the type of event.
More information can be obtained by emailing Dr. Forster at peter@gatewaypsychiatric.com.
You can also see more information about events by clicking on Dr. Forster's CV.