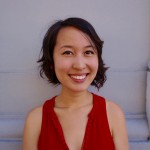 My suspicions about this wonderful clinic rang true in my experience: this is a team that is devoted to an individual's recovery, in ways that are meticulous, creative and collaborative. The providers here at Gateway are spirited about their work and their field, which yields high quality treatment that is both compassionate and thoughtful.
I'm so grateful to have been part of this clinic – to have worked with the wonderful patients receiving care at Gateway. It was an honor to be present in this part of their lives. Going forward, I will be working full-time in community mental health, where the ratio of Chinese-speaking psychiatric providers to monolingual Chinese patients is low.
Though I struggle with sadness about leaving the clinic, I am comforted to know that patients are in phenomenal hands – which leaves no doubt about the recovery that is in store for them.