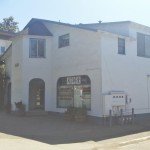 Yesterday was my first day in the new office. It was a pleasure settling in. I am very grateful for Dr. Jasmine Teleki's heroic efforts in finding the office and arranging the move!
If you are coming to the office it should not be hard to find. It is on the West side of West El Camino Real in Mountain View.
It is just a half a block from a Starbucks. See photo on the right.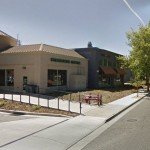 And I was very pleased to see that, next door to the Starbucks is a Jamba Juice… and so I to celebrate I went and got myself my current favorite healthy indulgence – a Orange Carrot Karma with an added shot of ginger.
After you have enjoyed the easy parking that is right behind the building, come in the main door and up the stairs (see the picture to the left) and then enter the set of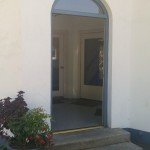 offices on the right (there is no sign right now). The stairs are definitely steep, this is not a good place to come if you are in a wheelchair, but once you get to the office it is very spacious and already a delight to hangout in. If you missed getting something at Starbucks, there is free coffee, tea, and spring water.
There is a bathroom right in the office suite (no juggling keys!).
And because it is a bigger space, Dr. Teleki and I will be more often able to work at the same time in the office.
Right now she is there weekdays and some Saturday mornings, and I am there on Fridays.
| | |
| --- | --- |
| Monday | 09:00 - 17:00 |
| Tuesday | 09:00 - 17:00 |
| Wednesday | 09:00 - 17:00 |
| Thursday | 09:00 - 17:00 |
| Friday | 09:00 - 17:00 |
| Saturday | 09:00 - 17:00 |
| Sunday | Closed |
Finally, and most wonderful at all in this summer of unusually hot days, there is air conditioning that we control, half way through the day it started to get a bit warm (nothing like the blistering heat in the old office) and I made a quick adjustment on the thermostat and within 10 minutes I was comfortable again. Fabulous!