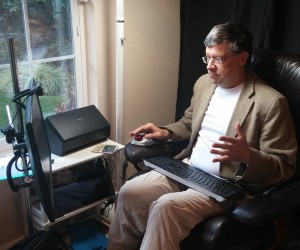 An American contractor in Iraq suffering from the after effects of a violent attack needs help to prevent him from developing acute post-traumatic stress disorder.
A young man who has been in the throes of an acute psychotic mania and who is now living with his father in remote Humboldt County is trying to rebuild his life.
An older woman in a nursing home who seems to be increasingly depressed and whose family can't find a psychiatrist to consult with her.
These stories are examples of patients we have recently seen using our new telepsychiatry capability.
We have revised our telepsychiatry page on this website to give you some additional information about the process.
We don't prescribe controlled substances based solely on telemedicine consultation.  Before we will write a prescription for a stimulant or a benzodiazepine you must be seen in person.
 As with all of the other services at Gateway, we require payment at the time of sessions.  We don't bill insurance companies.
If you have questions about telemedicine or telepsychiatry, please contact me.