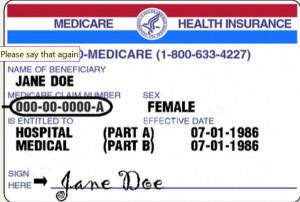 This is a second post to update our Medicare status. It is an update of the post from September 2015.
Provider Status
As a reminder, as of October 2015, Dr. Forster is no longer "opted out" from Medicare. This means that claims for his services for existing Medicare patients have to be adjusted to reflect the Medicare fee schedule.
Dr. Schraufnagel is "opted out" – so her Medicare patients must sign a form indicating that they understand they are responsible for payments for Dr. Schraufnagel's services and may not submit statements for those services to Medicare.
Kate Melino may not see Medicare patients at Gateway Psychiatric.
Claims Submission
While Dr. Forster is not "opted out," he is not a "Participating" Medicare provider. This means that Medicare patients are responsible for paying the amount owed (as in the past, using a credit card on file). We submit claims on your behalf to Medicare at the end of the month and then your statement is adjusted to reflect Medicare payments.
The Medicare fee schedule includes different charges for each office location.
Also if a statement is submitted that includes not-covered as well as covered services the claim is returned, so we have to create separate Medicare claim statements that remove all not covered services (see below for an explanation).
The process of handling these claims is complicated enough that we ask that Medicare patients not submit their claims to Medicare. We are doing this. If you submit them as well, it will delay the process further.
Rates: As a Non-Participating Medicare provider, Dr. Forster's fees are set at 115% of the Medicare allowed rate, and Medicare covers 65% of the charged amount for covered services, however…
Not covered services: One of the many complexities of the Medicare system is that there are covered services (which are called "Medically Necessary" services) and other services that are not covered. For example, Medicare determines how often it feels that you should see your doctor, and for how long, and if Dr. Forster (or you) feel that you should be seen more often than that, those sessions are not covered. Other examples of not covered services are email evaluations, phone calls to you or to your pharmacy, filling out prior authorization forms, telepsychiatry visits, etcetera…
Advanced Beneficiary Notification: For this reason, every Medicare patient must sign a form indicating that they understand this and indicating how they wish to have charges for these services handled.
Current Status of Claims
When we first wrote about this change in September 2015 we anticipated that we would quickly complete the forms and submit charges statements for our Medicare patients.
That has not happened.
Among other complications, Medicare required Dr. Forster to set up a new account for receiving Medicare payments, and then required a bank letter from the bank manager to verify that the account was in my name. A process that took a full day of his time…
We did not complete the process of setting up Medicare billing until the end of December, 2015.
As of the end of January 2016 we had submitted all of the charge for Medicare patients. However, as of the end of February 2016, we have still not received more than a handful of claims back from Medicare.
We are hopeful that in early March 2016, six months after we changed our Medicare status, we will finally be able to reconcile the statements of existing patients.
New Patients
Because of the complexity of this process, which has taken up more than half of my office manager's time in the past two months, I am not accepting more Medicare patients  and there is no exception to this policy. It does not matter if a new patient wants to pay out of pocket. They may not do so by law. The Social Security Act (Section 1848(g)(4)) requires that claims be submitted for all Medicare patients for services rendered on or after September 1, 1990.