Staff at Gateway Psychiatric Services

Peter Forster, MD, Clinical Director of Gateway Psychiatric Services, graduated from the University of California, San Diego, School of Medicine in 1985, and completed his residency in psychiatry at the University of California, San Francisco. Dr. Forster was previously the Medical Director of Community Mental Health Services for the City and County of San Francisco and Chairman of the Department of Psychiatry at John George Psychiatric Pavilion in Alameda. From 2007 to 2012 he was elected by his peers for inclusion in Best Doctors in America. Dr. Forster is currently a Clinical Professor of Psychiatry at University of California, San Francisco and a Distinguished Fellow of the American Psychiatric Association.
---
Gina Gregory, LCSW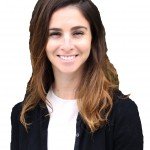 Gina Gregory, LCSW, is a licensed clinical social worker (#73689) who specializes in trauma-related concerns, mood disorders, anxiety disorders and co-occurring substance use disorders.  She uses evidence-based approaches, such as cognitive-behavioral therapy and motivational interviewing.  She earned a Master's in Social Work with a concentration in community mental health from the University of California, Berkeley.
---
Kate Melino, PMHNP
Kate Melino, PMHNP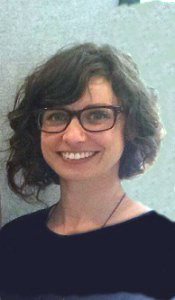 . Kate is a board-certified Psychiatric/Mental Health Nurse Practitioner, and a graduate of the University of California San Francisco School of Nursing. Kate's area of clinical focus is working with adults who have concurrent mental health and substance use issues.
---
Kelsey Schraufnagel, PsyD

 Kelsey Schraufnagel, PsyD Kelsey Schraufnagel, PsyD is a licensed psychologist (PSY27998).  Dr. Schraufnagel earned her PsyD in clinical psychology at the California School for Professional Psychology in San Diego. She completed an APA accredited internship, with an emphasis on crisis assessment and intervention, at the University of Colorado-Boulder's Wardenburg Health Center in the department of Psychological Health and Psychiatry.
---
Jasmine Teleki, PSyD

Jasmine Teleki, PsyD, Clinical Psychologist. Dr. Teleki received her doctoral degree in clinical psychology at the PGSP-Stanford PsyD Consortium and completed her postdoctoral fellowship at the Stanford University School of Medicine. Dr. Teleki has received specialized training in therapies supported by research evidence, primarily cognitive behavioral therapy. She has particular interest and expertise treating disorders related to mood, anxiety, and insomnia and incorporates approaches from meditation, mindfulness, and relaxation training to adjunct traditional therapy. She is Adjunct Faculty at Palo Alto University where she teaches undergraduates and serves on the Board of Directors for the Santa Clara County Psychological Association.
---
Matt Tierney, PMHNP, CNS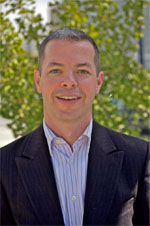 Matt Tierney, PMHNP, CNS, Psychiatric Nurse Practitioner.  Matt Tierney has extensive experience with in-patient and out-patient mental health management; in-patient and out-patient clinical management of substance use disorders; and advance-practice clinical experience in general practice, urgent and acute care. He is on the faculty at the UCSF School of Nursing, where he lectures on the best practices in the treatment of patients with substance use disorders. He is a frequent lecturer at national and internation conferences on these topics.
---
Rochelle I. Frank, PhD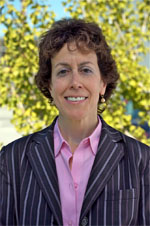 Rochelle I. Frank, PhD, Consulting Clinical Psychologist. Dr. Frank received her Ph.D. in Clinical Psychology from Syracuse University, and completed her clinical training at the Yale Psychiatric Institute in New Haven, Connecticut. Dr. Frank was the Chief Psychologist for Seneca residential treatment program for severely disturbed adolescents, and from 1998-2006 she served with the San Francisco Department of Public Health as Clinical Director of the Family Mosaic Project, which provides intensive care management, mental health, and wraparound services to high-risk youth and families. Dr. Frank is an Adjunct Professor of Clinical Psychology at Argosy University, San Francisco Bay Area Campus. She has over 20 years of experience working with adults, adolescents, children, and families.
---
Anne Perry, PsyD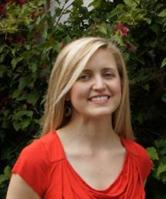 Anne Perry, PsyD, Consulting Clinical Psychologist. Dr. Perry received her doctorate in Psychology from Pacific University. She is a licensed clinical psychologist in San Mateo who specializes in health psychology, which focuses on treating individuals who are impacted by their medical condition. She is a cognitive behavioral therapist who integrates a dynamic approach.
---
Robert Reiser, PhD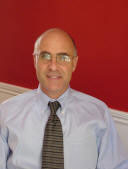 Robert Reiser, PhD, Consulting Clinical Psychologist. Dr. Reiser is a Beck Institute trained cognitive behavioral therapist and is certified by the Academy of Cognitive Therapy. He spent three years in a national VA CBT training program as a clinical consultant and 8 years as director of a traning clinic at Palo Alto University, where he supervised doctoral level psychology students who were interested in learning about cognitive behavioral therapy approaches that are effective for patients with mood disorders. He is the author of Bipolar Disorder (Advances in Psychotherapy – Evidence Based Practice).
---
Karen E. Kibler, MAAS, CHt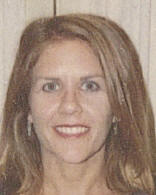 Karen E. Kibler, MAAS, CHt. Yoga Therapist. Karen has a Masters degree in East West Psychology and is is a certified Yoga Therapist and CAyurvedic Practitioner. She is in private practice in San Francisco and has worked with a number of patients at our clinic to help them meet both the physical and mood goals.
---
Alexandria Murallo

Alexandria Murallo, PsyD is a licensed clinical psychologist in private practice in San Francisco. She specializes in treatments for emotion regulation disorders, including borderline personality disorder, bipolar disorder, depression, and all anxiety disorders.
---
Sabine Haake

Sabine Haake M.A.R.D. has a B.S. in Nutritional Science and Clinical Dietetics with advanced specialty training in Eating Disorders from U.C. Berkeley. She worked for the last 24 years in companies like Kaiser, New Dawn ED Recovery Center, La Ventana and CPMC with individuals and groups to facilitate normalized eating and to manage stressors during the recovery process from an eating disorders in a non-judgmental manner. She has successfully implemented the modified Maudsley method for teenage clients and their families and publicly speaks to local school communities about a non-dieting approach to prevent childhood obesity and body image crisis in our society. She is a member of the American Dietetics Association and the Academy of Eating Disorders.
---
Vandana Aspen
Vandana Aspen , PhD, clinical psychologist received her PhD from Washington University in Saint Louis Missouri. She completed her clinical internship at UCSD/VA. and her post-doctoral training at Stanford University. She treats eating, mood anxiety and sleep related disorders with individuals across the life span. She uses empirically supported approaches including CBT, ACT and DBT. Her primary expertise is in treating eating disorders. Her practice is in Pleasanton and more info can be found at www.draspen.com
To find out what all the letters mean click here for a brief discussion the clinical training of the clinicians at GPS.